Healer Teacher Training Course
2-Day Class with James Pask
---
Are you a qualified healer, coach, or practitioner looking to deepen your skills of energy medicine, natural law, and intuition? Do you want to study with the 'best of the best' metaphysical teachers to rapidly increase your skills and the value of your client session?
James Pask is now offering individual OR small (max 4 ppl) group training for healers and practitioners looking to advance their skills beyond any modalities they have studied.
James has been studying for over 20 years and trained in over 12 modalities – alongside taking wisdom and guidance from some of the industry's best shamanic practices. He is now offering individuals or small groups advanced training in the Healing Arts and Natural Law, so you can connect better to your Spirit, the radiance and energy that exists in everything, and to understand how you can deepen your effectiveness in everyday sessions to be a leader in your field. 

---
Advanced Metaphysics, Healing Arts, and Natural Law Training Program
Who is this course for?  Coaches, Healers, Practitioners, and anyone in the alternative healing industry looking for specific advanced personal skills & tools – drawn from a range of indigenous, shamanic and quantum healing fields. 
What you will learn? Medicine Room Healing Techniques, Energy fields/grids and knowing field theory, Communicating with the natural world and your own Spirit, universal/natural laws to apply to keep a firm grip on your sessions and a more transformative outcome, scanning and reading energy fields, grids and projections… and more. Specific requests can be made.  
Course Schedules: 2-Day Training at $1500 + GST per day
**ALSO, OFFERS FOCUS OR CUSTOMIZED TRAINING PROGRAMS. APPLY DIRECTLY WITH JAMES TO DISCUSS FEES AND LENGTH OF TRAINING, PLUS GROUP NUMBERS OF 2-4 WILL BE A LOWER RATE FOR EACH INDIVIDUAL (NOTE: THIS DOESN'T MEAN THE $1500 DAY RATE IS DIVIDED BY 4) 
---
About James Pask
James works with the metaphysical world. Everything that is alive and has a Spirit, you, your family, your land, your animals, your business, and your house. James will draw from a multitude of different healing modalities and indigenous wisdom to make changes to the invisible world so that it can alter the visible world (or physical). [Read the full details about James here]

Areas of Expertise: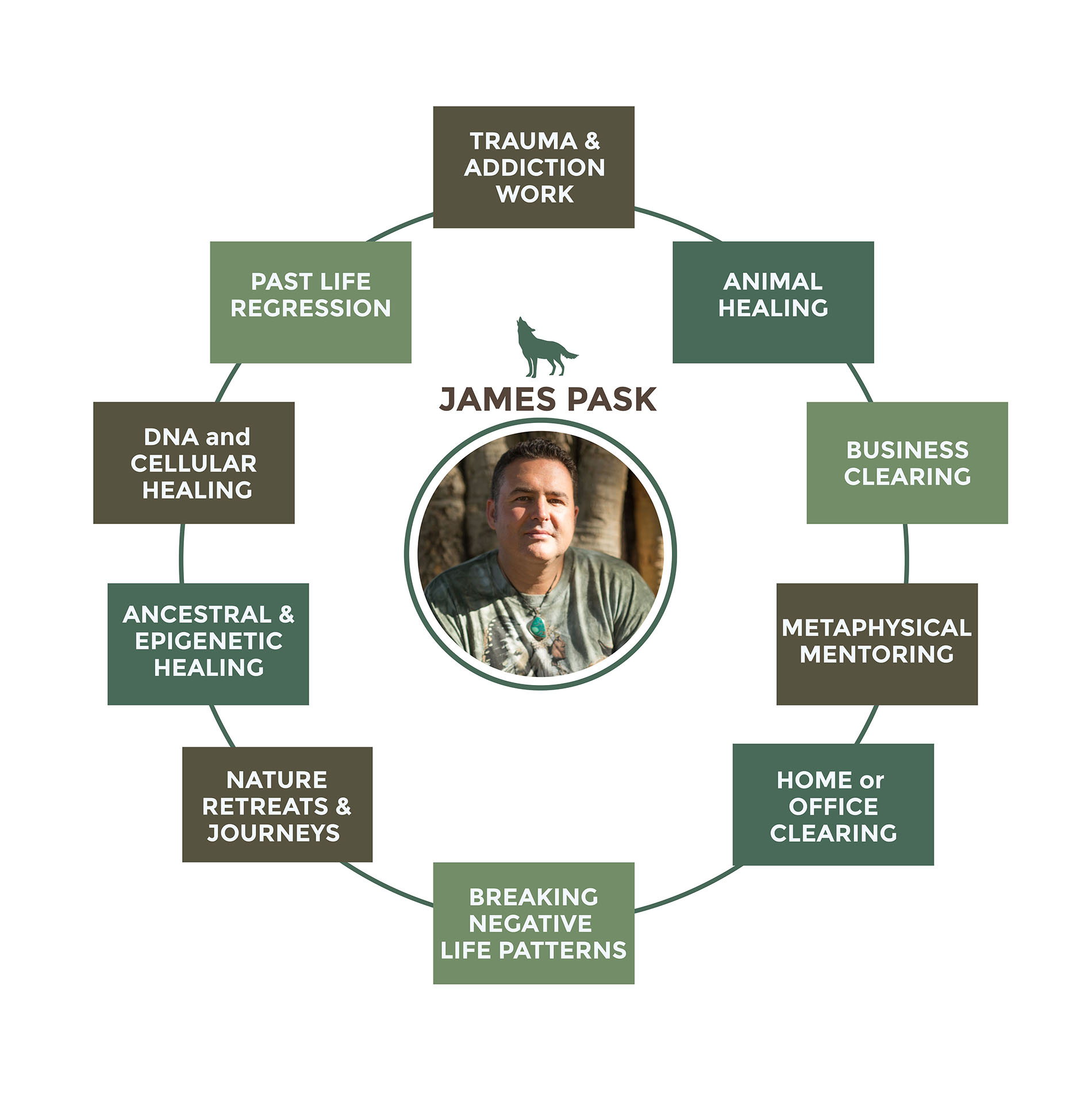 Pricing options