Sacred Healing & Meditation Evening in Sydney

WITH DEBBIE AND JAMES PASK


December 21, 2021  | 6:00 - 8:00 p.m. | Monday 
Crows Nest Community Centre, Pat Brunton Room
2 Ernest Place, Crows Nest NSW 2065


Do you want to end this year with a clean slate, a connected heart and a steady clear mind?
2020 has certainly been a challenging year for everyone both globally and on a personal level. Both local and global consciousness has been under pressure and more than ever we need a clear mind and a connected heart to stay in our centre and hold our shape.


It's time to WASH away the year and retain the gems
you learned on the way!
Join Debbie & James for an END OF YEAR release gathering – a spiritual healing journey, connection back to the earth pulse, a shamanic healing and a guided visionary meditation.


"Our retreats are both practical and imaginative – giving you structure and earthy-ness to apply ancient knowledge, to reconnect with the inner you and to restore, rejuvenate and heal."

- Debbie and James Pask
Your Journey to Oneness Retreat hosts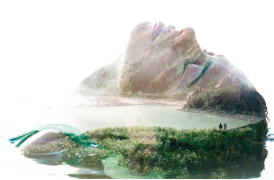 What to Expect?
Global Energy update & Talk about Human Consciousness

Guided "Release" journey to clear off the cobwebs of 2020

Short STILLNESS meditation to reset your connection to the earth heartbeat and nourish your soul

Meditation journey into a preview of your 2021 vision and dreams

Shamanic Healing to anchor some deep healing to the physical body

Herbal teas to soothe and warm

Connection with a bunch of awesome conscious humans
JOIN US FOR A SACRED EVENING
December 21, 2021  | 6:00 - 8:00 p.m. | Monday
Crows Nest Community Centre, Pat Brunton Room
2 Ernest Place, Crows Nest NSW 2065
 


BOOK YOUR HEALING for $45
Our experiential activities include:
RELEASING
Stillness meditation
End of Year Release
Shamanic journey 
ENVISIONING
Guided vision for 2021
Reflection on your evolution for the year 


CONNECTION 
Nourishing yourself
Conversing with like minded humans ​​​​​​​​​​​​
What to bring on the evening?
A CUSHION (and yoga mat) if you prefer NOT to sit on the chairs provided


WARM CLOTHES so that when you meditate you are cosy


JOURNAL AND PEN to record any visions or inspirations



Your AMAZING spirit
For more inquiries or questions you can email Debbie at debbie@rezinate.com.au
"Another AMAZING one day retreat with Debbie & James! Thank you for the opportunity to remove the walls around my heart and experience a healing day of quiet, clarity and grounding. I'm patiently awaiting journey to oneness #3! xx"

Fiona

"​​​​​​​"The one day retreats are such a fantastic way to take some time to really nurture myself. Debbie and James facilitate a beautiful day of healing in a beautiful place with great people. Sound healing, fires, great information and plenty of time and space to just drop in and be. ""

Leander

Sydney

"" What a wonderful experience. We covered so much in one day but at a perfect pace. Debbie and James are both so knowledgeable and wonderful, it was an absolute treat. I came away a lot wiser, grounded and feeling so positive. Looking forward to the next one." "

Lauren

"Perfect timing for me! What a wonderful 4 days. The retreat program is well thought out and the facilitators are brilliant. I loved every minute - including the ample free time to wander the amazing retreat property and empty out. Food was wonderful too! Looking forward to the next one."

Michelle McFayden

Sydney, March 2019